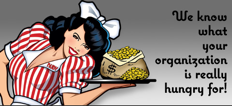 Montemalaga Elementary
Ruby's and PV Arcade Fundraisers!
September 7th, 2016 – All School – Special Guest - Principal Pastell
October 5th, 2016 – TK and Kindergarten*
November 2nd, 2016 – 1st Grade*
December 7th, 2016 – 2nd Grade*
January 4th, 2017 – 3rd Grade*
February 1st, 2017 – 4th Grade*
March 1st, 2017 – 5th Grade*
May 3rd, 2017 – Dinner with Principal Pastell and Mr. Tappon
June 7th, 2017 – All School
*The winning grade will receive a certificate of achievement that includes a free kid's meal!
*One child participant will win 10 free tokens at the end of the night from PV Arcade!
WEAR YOUR SPIRITWEAR AND EARN A GOLD CARD BETWEEN 5:00-7:00!
Location and Hours: Promenade on the Peninsula:
550 Deep Valley Drive, Rolling Hills Estates, CA
Ruby's Diner between 8:00 am-9:00 pm. To-go orders count! 310-544-7829
PV Arcade between 9am-9pm.
Please remember to write your information down on the sign-up sheets
at the register at Ruby's and by the token machine at PV Arcade and
both partners will donate 20% of sales from the day!
(Ruby's alcohol sales will not be calculated)